Seluxit User Interface
Seluxit's IoT services range from work on the embedded device, to the IoT platform, to the user interface.
The user interface provides the means for the end-user to interact with the connected devices in a given IoT solution.
Our customers can use Seluxit's user interface off-the-shelf or the UI can be freely and easily modified for our customers' brand and needs. Alternatively, our customers can use our middleware directly to create their own user interface.
Our of-the-shelf UI offering, homeView, has been created with a focus on usability and flexibility. HomeView is eminently easy-to-use, fully responsive, and supports a full range of functionality.
HomeVIEW acts as a reference point from which we can create customer-customized versions (OEM), where we tailor the UI to reflect the required functionality and graphic universe of our customer.
Alternatively, separately developed third party user interfaces can also easily be integrated to our platform based on our open RESTful API, providing a solid but malleable foundation.
Because of the scalable nature of the server-side platform upon which our UI has been build, and the state-of-the-art scalable nature of the UI itself, customizing an interface is an optimized and rational process, meaning quick time-to-market and solid functionality for our customers.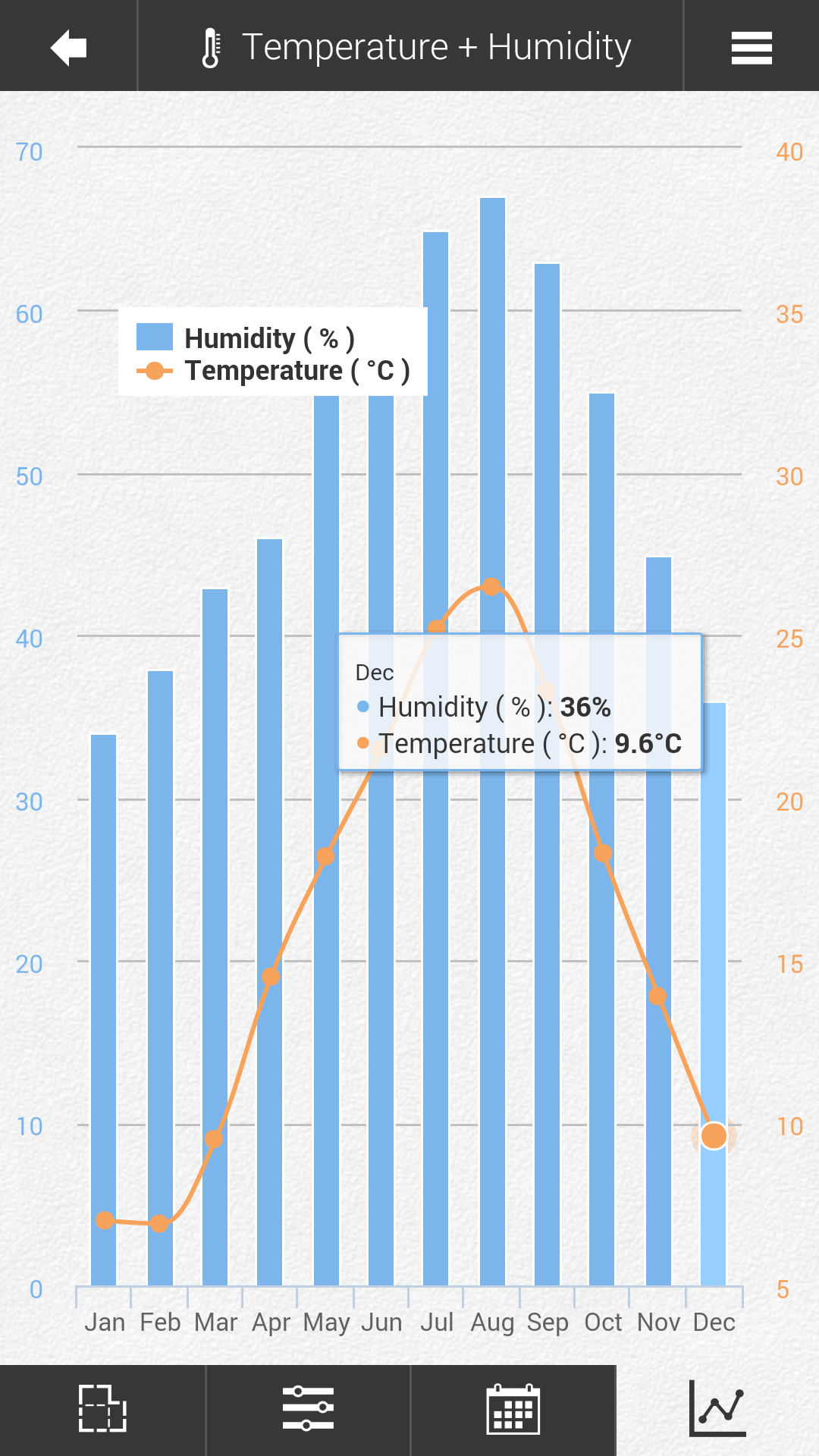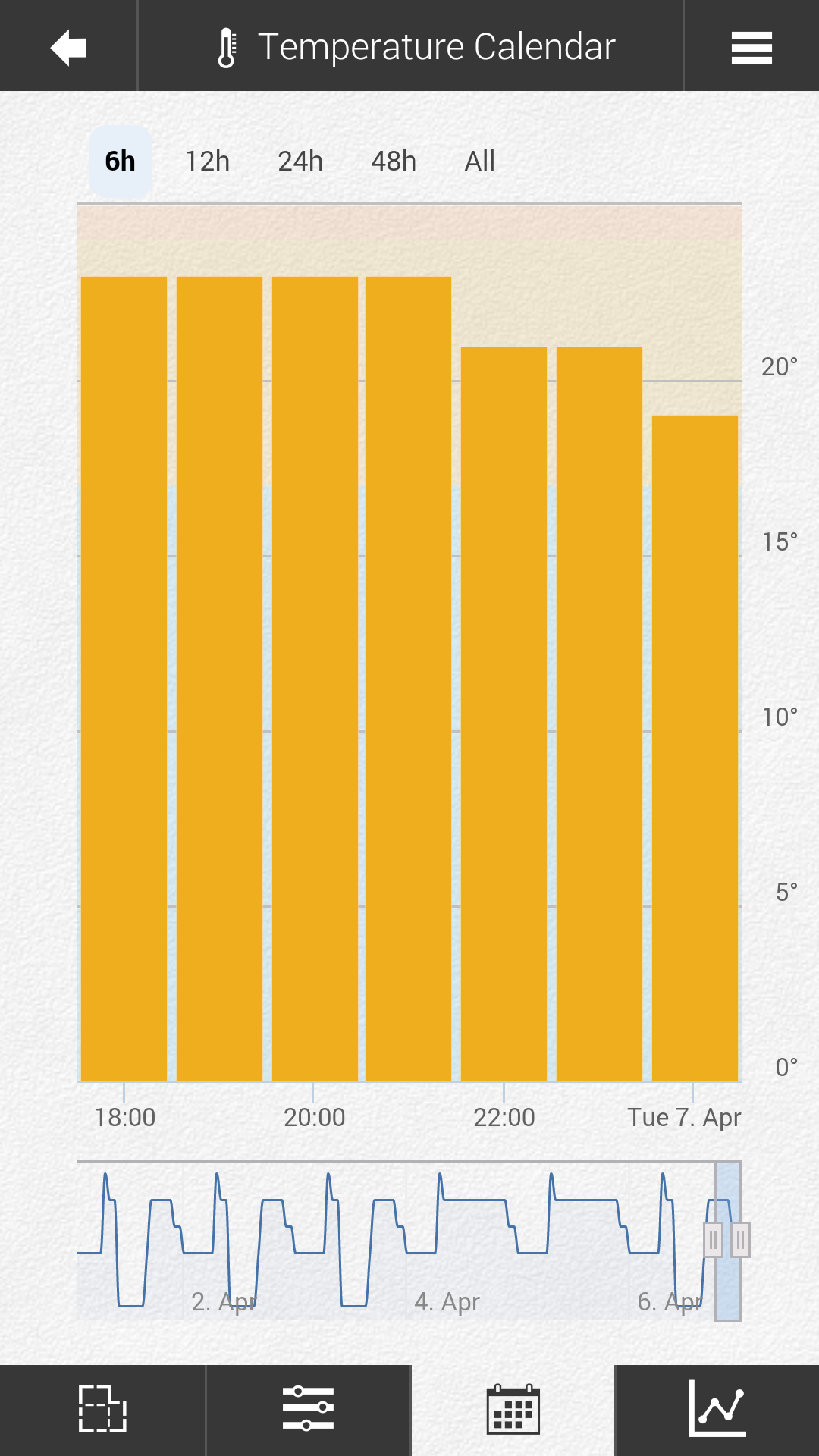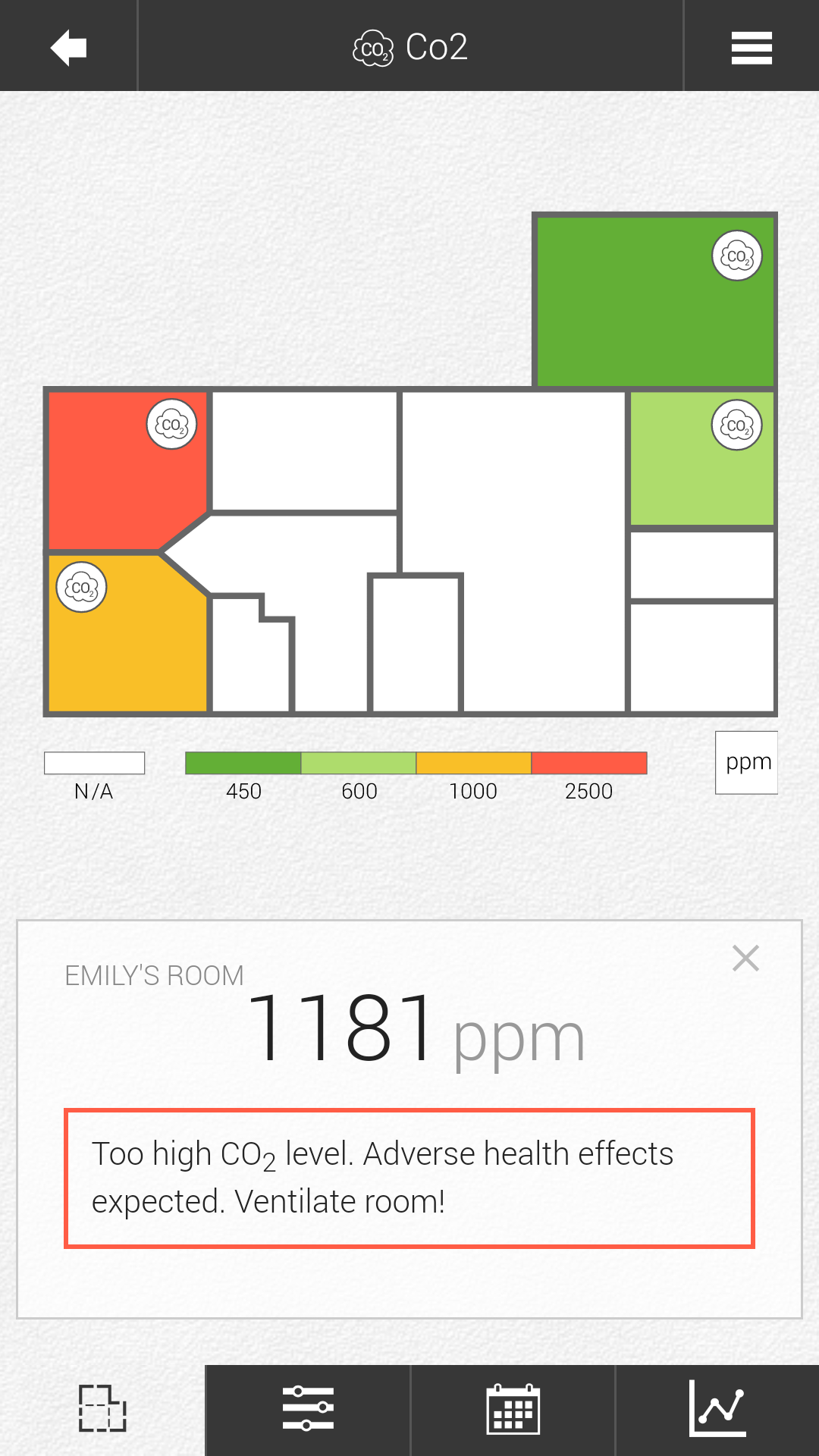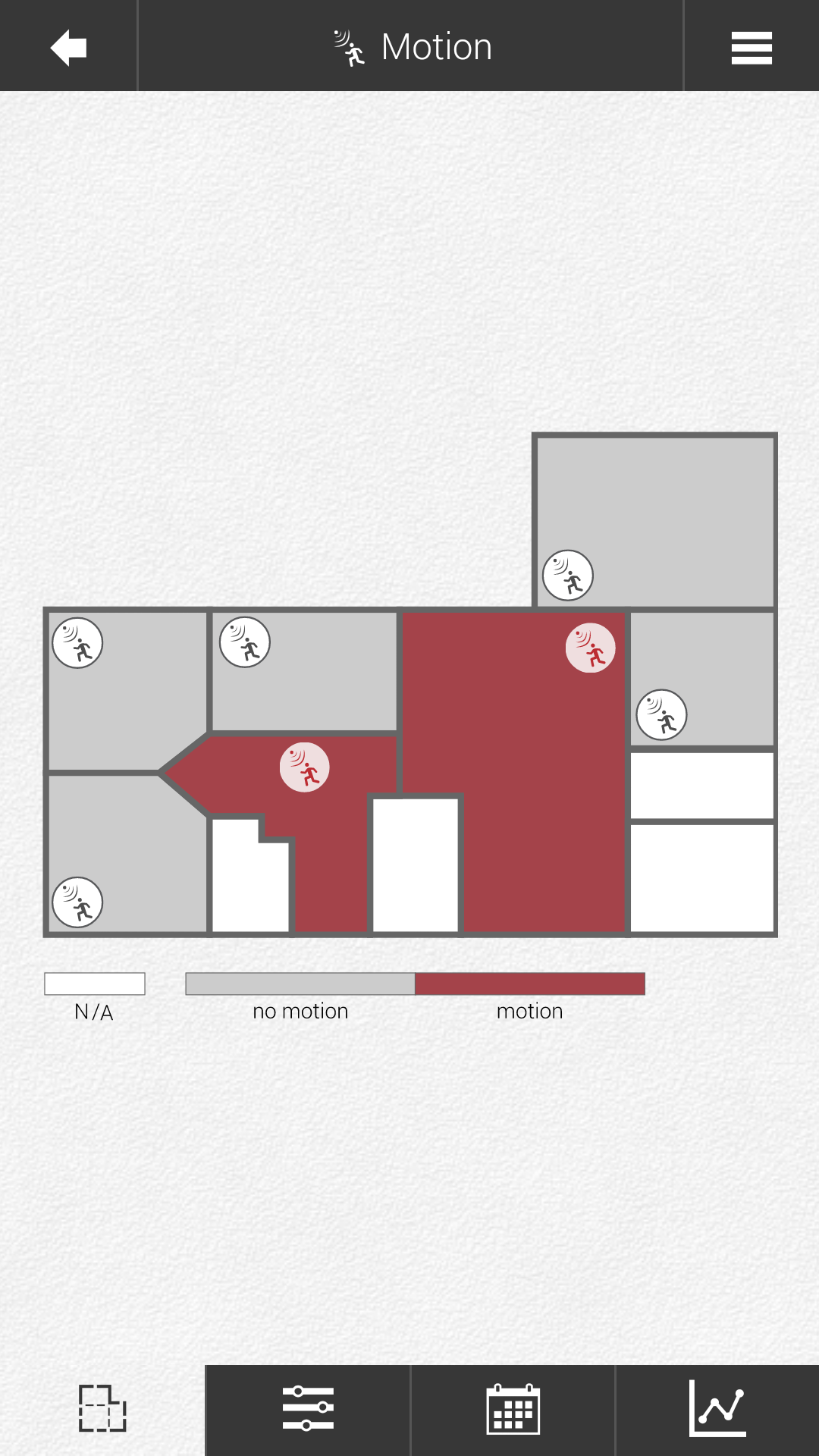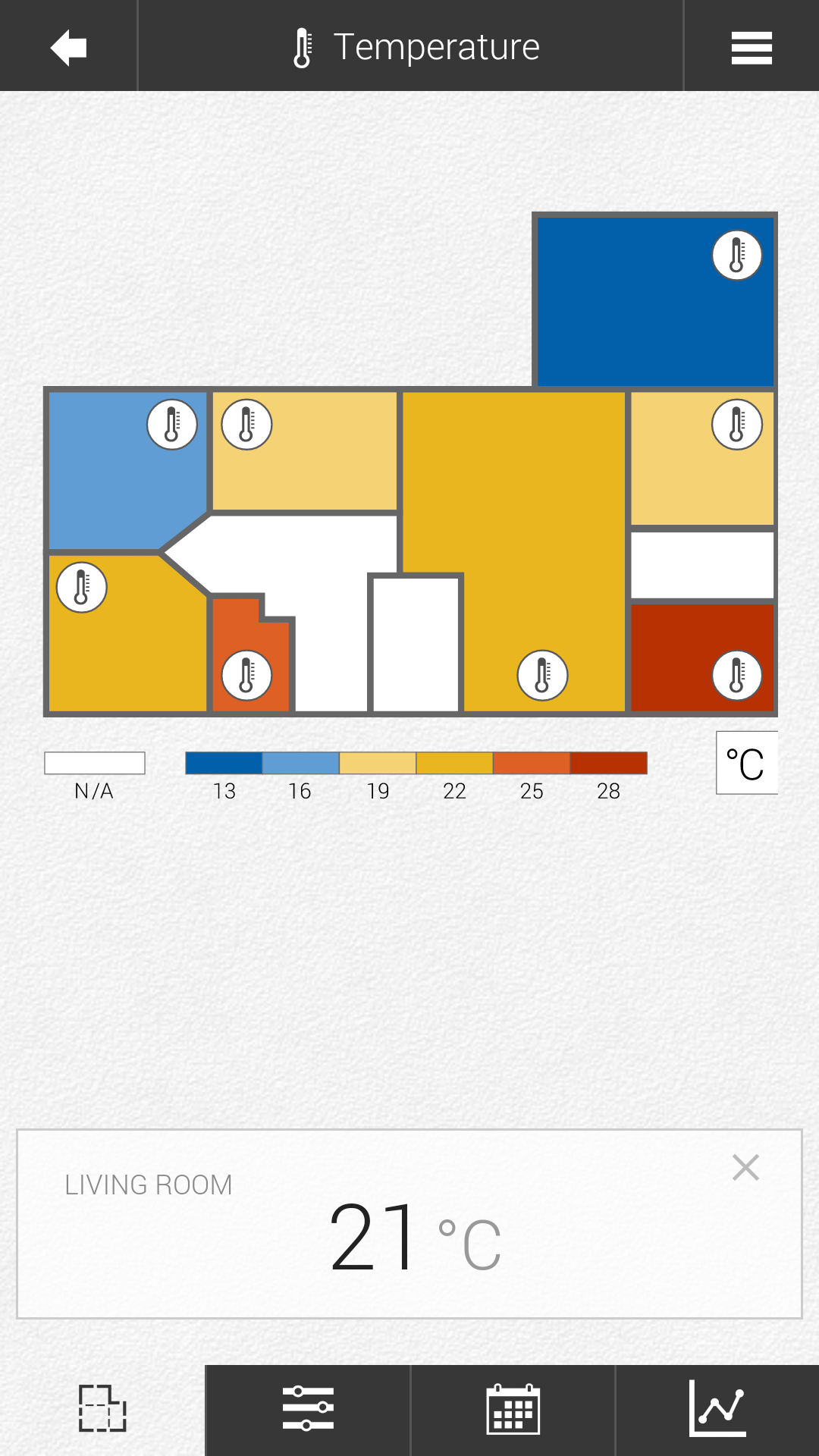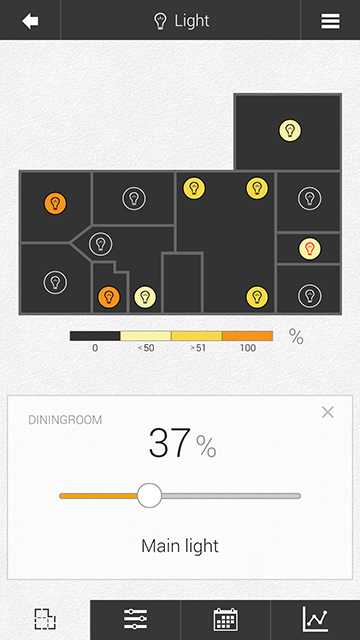 Our UI features:
responsive design based on HTML5 and best-of-breed MV* JavaScript suite
separation of data and presentation allowing for easy design variations
ability to draw your building, configure and place devices
calendar and timed events
useful log and history
ability to remove and add features as needed
Seluxit IoT Platform
Seluxit's IoT services range from work on the embedded device, to the IoT platform, to the user interface.
The IoT platform refers to the gateway, server and middle-ware which mediate and coordinate the potentially complex machine-to-machine (m2m) communication between devices and the Internet.
Our robust, secure, scalable and customizable IoT platform is called metaFlow. This consists of the gateway, which can be used off-the-shelf or customized in an OEM version, and the middleware, residing on one or more cloud-based servers, which can be used alone, or in conjunction with third-party servers.
The Seluxit IoT platform's cloud-based middleware works seamlessly with our own user interface, and also offers an open API that can be used by third party servers and applications. The services are offered by means of a RESTful API using XML and / or JSON as content, where all service descriptions are given in the form of (self-describing) XSD's. Due to the stateless cloud-based service-oriented architecture of our open RESTful API, new services can be easily added as requirements arise. Our API is well documented and openly available to our customers. Furthermore, the services provide a possibility to implement a third-party user interface enabling integration with third-party or proprietary servers, so that sensitive data does not need to be shared with the Seluxit IoT platform.
Seluxit's IoT platform can be licensed according to models where the middleware is hosted on Seluxit's servers (PaaS) or our customer's servers.
The gateway is the device that coordinates and unifies the communication between the network of devices. Devices communicate values, states and rules between themselves and in interaction with outside influences such as data from outside sources, or directly from end-users via the user interface. The gateway translates the various communication protocols and communicates with our cloud-based servers where the middleware resides, which mediates the interactions between the various parties. Plus, the gateway itself hosts middleware to enable continued functionality when Internet connections are disrupted.
Both the gateway and our cloud-based servers feature:
Remote monitoring and control
Execution of control rules
Calendar and time profiles
Logging service for historical data
Firmware update of gateway and devices
Secure connectivity
User interface
Energy management
and more
Seluxit Embedded systems
Seluxit's IoT services range from work on the embedded device, to the IoT platform, to the user interface.
Embedded devices refer to the technologies required to enable devices to communicate through the Internet. These technologies include hardware development and design, firmware development, and communication protocol specification and implementation.
The challenges in enabling a device to communicate through the internet are complex. The complexity arises in negotiating an environment with low power, limited and crowded bandwidths mixed with immense amounts of data and complex factors determining the behaviour of a device. But the benefits – both societal and commercial and whose reaches we have yet to see – will be immense.
Seluxit excels in the area of wireless hardware development and communication protocol utilization and creation, laying the very foundation for the IoT.
Seluxit has a variety of off-the-shelf hardware solutions that can be modified and adapted to meet the specific needs of our customers, including notably our gateway, designed to be robust, configurable and cost efficient.
The gateway uses an embedded version of Linux and supports a variety of established communication protocols and can be easily modified to support other protocols. The gateway can be used as-is, be tailored as an OEM version, or serve as a reference design from which a third-party gateway can be developed.
Hardware development more often than not involves in some form legacy device designs that need to be adjusted to house new hardware packages. The hardware needs to be extremely effective and compact, and need to be fitted with firmware that is fully capable of broadcasting and receiving messages in any of a variety of communication protocols in a challenging and variable environment. Seluxit meets these challenges through our effective hardware and firmware solutions and our expertise in a wide range of communication protocols.
Our hardware / firmware expertise:
gateways
relays
controllers
transceivers
various sensors and actuators
firmware and drivers
PCB design
SIP module design
Battery operation
Forward error correction
CSMA-CA
Wake on radio
RF
Our communication protocol expertise:
Custom protocol specification and implementation
Low power WiFi
Z-Wave
ZigBee
Ethernet
M-bus / wireless M-bus
USB master / client
security (e.g., AES-128, RSA, ECC)
Firmware update
Binary XML (e.g., EXI)
LoRa
Lemonbeat (co-developed by Seluxit with RWE)
and more
End-to-end Consultancy
Seluxit's IoT services range from work on the embedded device, to the IoT platform, to the user interface.
Seluxit offers end-to-end consultancy to help our customers best apply the best technologies to achieve their business goals.
Our customers will find solutions from our range of services that can be strung together to fill their specific technology gaps. But each customer and their business case is unique and merits close collaboration to ensure that all aspects of their Internet of Things solution harmonizes with their requirements, quite possibly including legacy technologies. The Seluxit offerings must therefore be tailored.
The process of delivering an IoT solution can be compared to ERP software (such as SAP). Such a product has the capability and flexibility to solve a full range of business operational problems, but the product must be tailored to the organization. Similarly, our customers will benefit from our consultation to best utilize, customize and further develop the available tool set from our arsenal.
Seluxit has a proven track record of customers for which we have participated as important actors in a sometimes complex suite of vendors working towards the final IoT solution. This expertise comes from our experience. Though we are a young company, we are old in comparison to many of our competitors who have materialized on the crest of the hype of the Internet of Things. Our history predates the coining of the term and our outlook is ahead of the curve and long-sighted.
Seluxit ensures its customers the leading edge in the IoT market, as we have the leading edge with our technology. We can ensure our customers a reduced time-to-market, and a stable, robust, secure, customizable and scalable IoT solution from concept to fruition.
Our consultancy encompasses:
Concept development
Proof of concept
Technical planning and execution